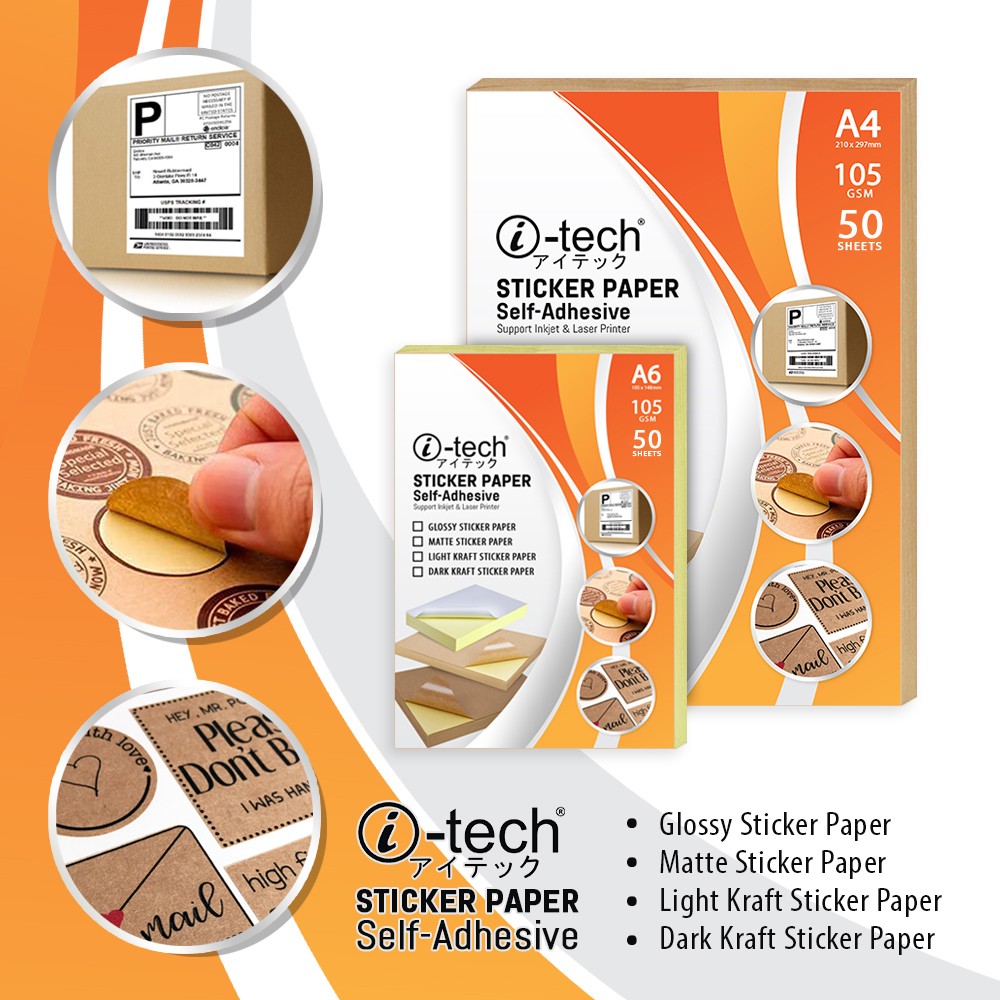 i-Tech Sticker Paper with Self-Adhesive 105gsm
i-Tech Sticker Paper with Self-Adhesive. This sticker paper is perfect for waybill. A waybill is a document issued by a carrier giving details and instructions relating to the shipment of a consignment of goods. Typically it will show the names of the consignor and consignee, the point of origin of the consignment, its destination, and route. A waybill is similar to a courier's receipt, which contains the details of the consignor and the consignee and the point of origin, and the destination.
i-Tech Sticker Paper has different types and finishes. It has glossy, matte, and light or dark kraft sticker paper which perfect for custom and personalized stickers. Kraft paper or kraft sticker produced from chemical pulp produced in the kraft process. Kraft paper with high elasticity and high tear resistance, also designed for woody effect decoration with high demands for strength and durability.