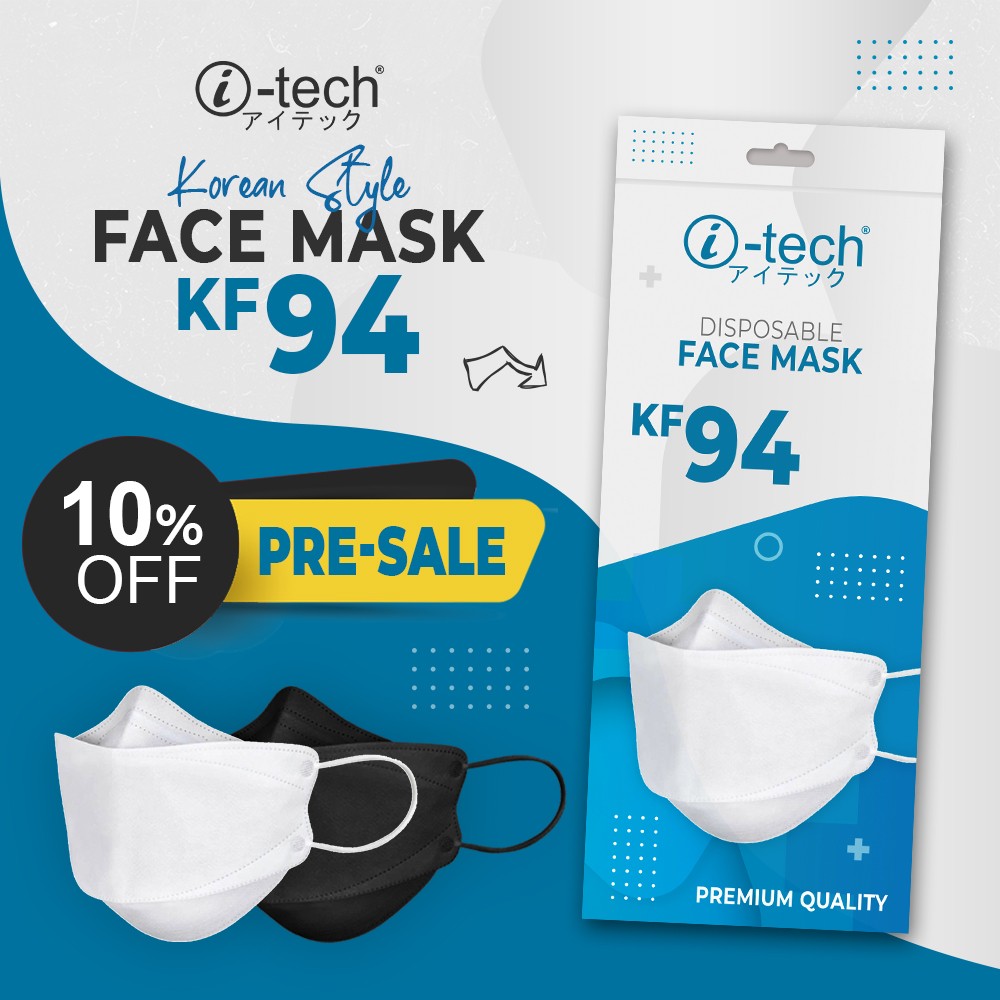 i-Tech KF94 Disposable Face Mask
Keeping track of which masks we should wear to protect ourselves and the people around us from COVID-19 is a dizzying task, especially now that the Delta variant is spreading quickly throughout some of the countries. With the Delta variant on the rise, people are again seeking out these expert-approved face masks.
KF94 stands for "Korean filter," and the "94" indicates a 94 percent filtration efficacy. "It is the South Korean equivalent to the N95 mask, with a few differences. It combines elements of an N95 mask with those of a cloth mask, contouring close to the face with an adjustable band around the bridge of the nose." Many people like them because the tentlike shape creates a little pocket of extra space between your mouth and the mask.